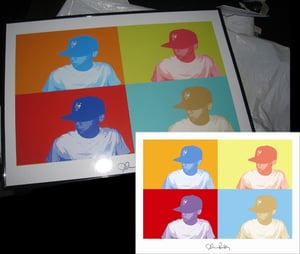 $

19.99 - On Sale
This is a high-quality, fully custom recreation of Andy Warhol's pop art design. This eye catching poster will be fully Photo Shopped to your specifications upon order!
Send which image (you, a loved one, dog, pet dragon, etc) you'd like used. Choose which colors you'd like incorporated into the design, which name you would like hand written on the bottom (ala Warhol's signature) and voila.. receive your full color poster delivered straight to your door.
Size of finished product is 8.5x11 inches or 16x20 inches.